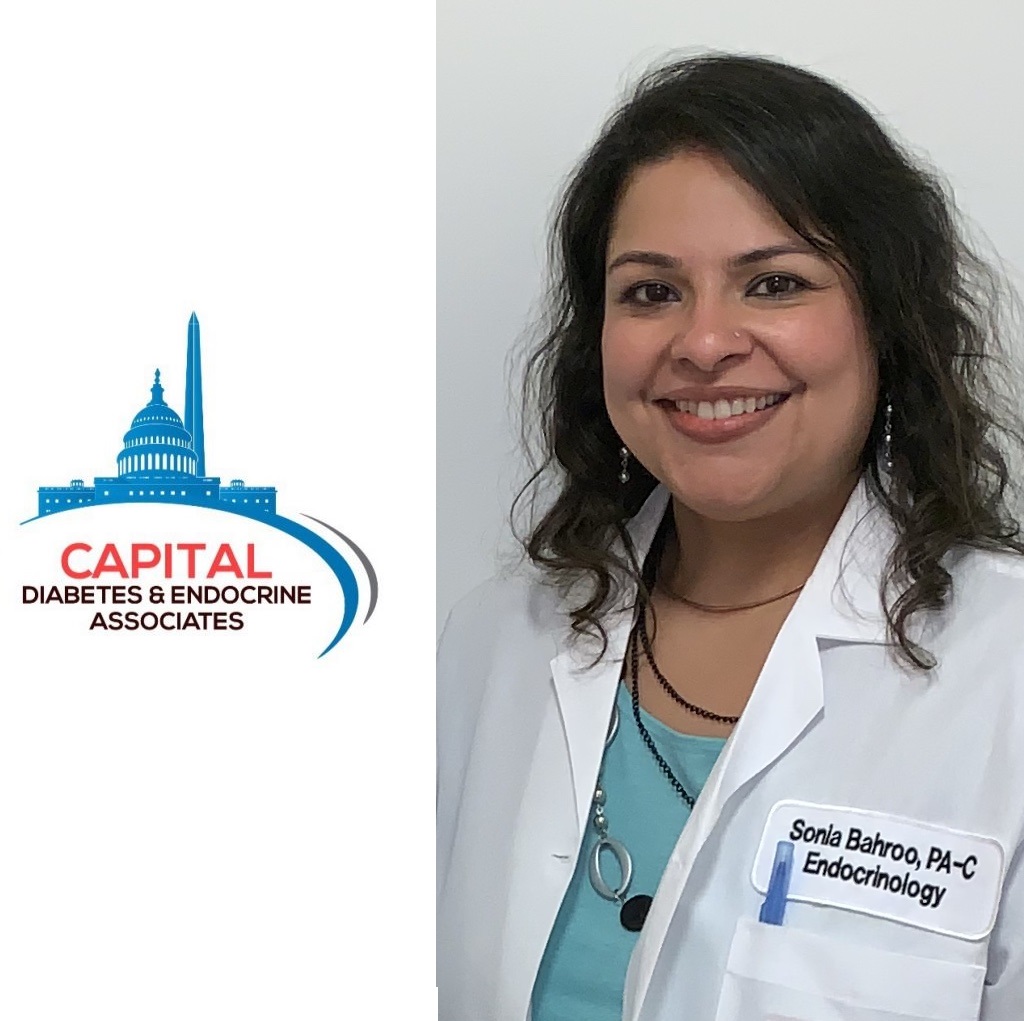 Sonia Bahroo, PA-C is a board-certified Physician Assistant. She has over 15 years of experience in Endocrinology and specializes in the treatment of diabetes, thyroid disease, and gestational Endocrinology. She will join Capital Diabetes & Endocrine Associates (CDEA) in May 2021.
She received her B.S. and M.S. in Biochemistry from NC State University, then pursued a Master's degree in Medical Science from Methodist University in Fayetteville, NC. She initially worked in a private Endocrine practice in North Carolina, then practiced Endocrinology at The GW Medical Faculty Associates in Washington, DC for 15 years before joining CDEA.
Within her first year at GW, she quickly recognized that diabetic patients brought blood sugar logs on paper when download technology had recently become available. She worked with MFA management and IT to initiate and implement the downloading of glucometers in clinic. She is proficient in the use of insulin pump and continuous glucose monitoring technology. During her time at GW, she developed multiple patient handouts and clinical protocols, precepted PA, NP, and medical school students, and lectured PA and medical school students at GWU. From 2019 to 2021, she served as Director of the Endocrine disorders of pregnancy clinic, collaborating with local area obstetricians and maternal fetal medicine specialists to provide comprehensive gestational Endocrine care.
She is a member of several professional societies to include the American Academy of PA's (AAPA), District of Columbia Academy of PA's (DCAPA), and American Society of Endocrine Physician Assistants (ASEPA). She has served multiple board positions within DCAPA to include President. She is currently the DCAPA treasurer and Chair of the Newsletter & Website Committee of ASEPA.
Her clinical interests include diabetes, gestational diabetes, thyroid disorders, and weight management. She encourages her patients to be active participants in their health care and emphasizes the importance of physical activity and good nutrition for overall health.