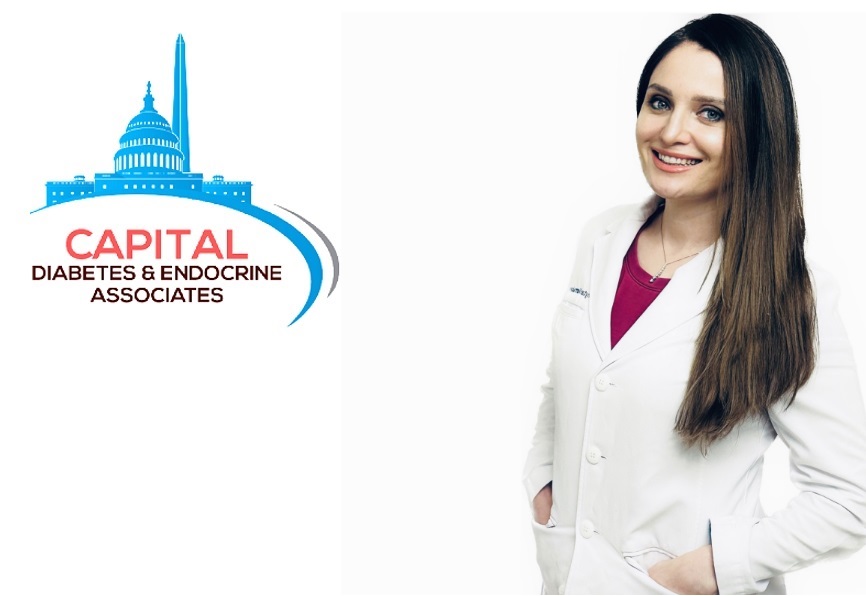 Dr. Aytan Mammadova is an Endocrinologist at Capital Diabetes and Endocrine Associates. Dr. Mammadova completed her medical degree at Azerbaijan Medical University, pursued her residency at Richmond University Medical Center affiliated with Mount Sinai, and fellowship at
Howard University Hospital. She also graduated in Geriatrics and Palliative Medicine from George Washington Hospital and Geriatrics American Board Certified which gives her extra skill to manage geriatrics patients comfortably.

She accepts and treats all endocrine problems in adults, geriatrics, and pregnant women (diabetes, thyroid, adrenal gland, calcium, and bone disorders, transgender care, weight management, cholesterol, and lipid metabolism, hypogonadism, polycystic ovarian syndrome) and particularly has an interest in diabetes, diabetes technology (CGM and insulin pump), weight management, calcium and bone disorders and thyroid disease.

She is a member of the Endocrine Society and the American Association of Clinical Endocrinology. She is fluent in Azerbaijan and Turkish, and, also fully understands Russian. Her hobbies are cooking, spending time with her family, and traveling