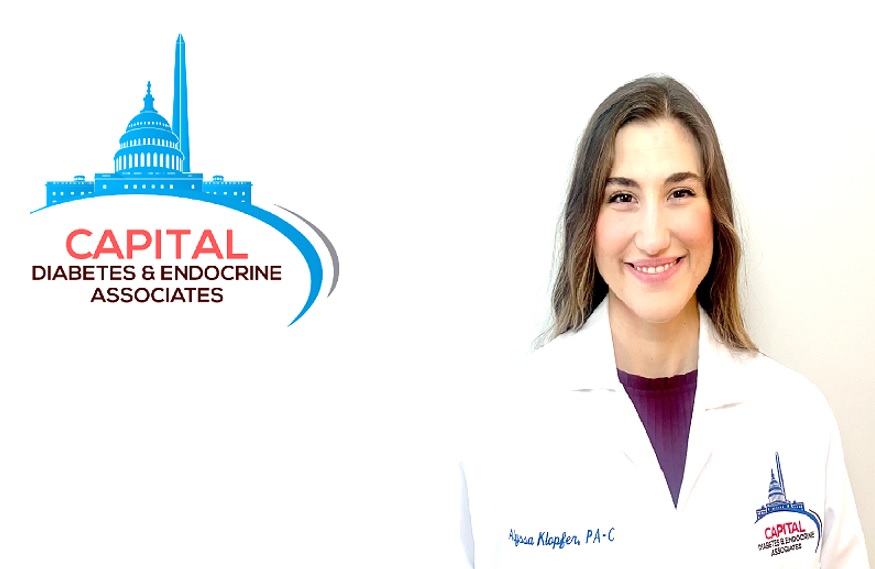 Alyssa Klopfer, DMS, PA-C
Alyssa is a board-certified endocrinology physician assistant with Capital Diabetes and Endocrine Associates.
Alyssa specializes in Type 1 and Type 2 diabetes management. She decided to specialize in endocrinology after completing an elective endocrine rotation during PA school. Before moving to Virginia, Alyssa resided in Western New York where she developed a personal interest in diabetes care.
Owing to a longstanding passion for science, Alyssa obtained a bachelor's degree in Biological Studies from the University of Pittsburgh. After an enlightening experience volunteering at a campus hospital, she decided on a career in medicine. Alyssa then graduated Summa Cumma Laude from D'Youville University in Buffalo, NY where she earned a combined bachelor's/master's degree in physician assistant studies. Additionally, she went on to obtain a Doctor of Medical Science from Butler University with future plans of working in medical research.
Alyssa is an active member of the American Academy of Physicians Assistants (AAPA) as well as the Association of Diabetes Care and Education Specialists (ADCES). She remains up-to-date on medical diabetes management and advancements in diabetes technology. This includes continuous glucose monitoring and automated insulin delivery systems.