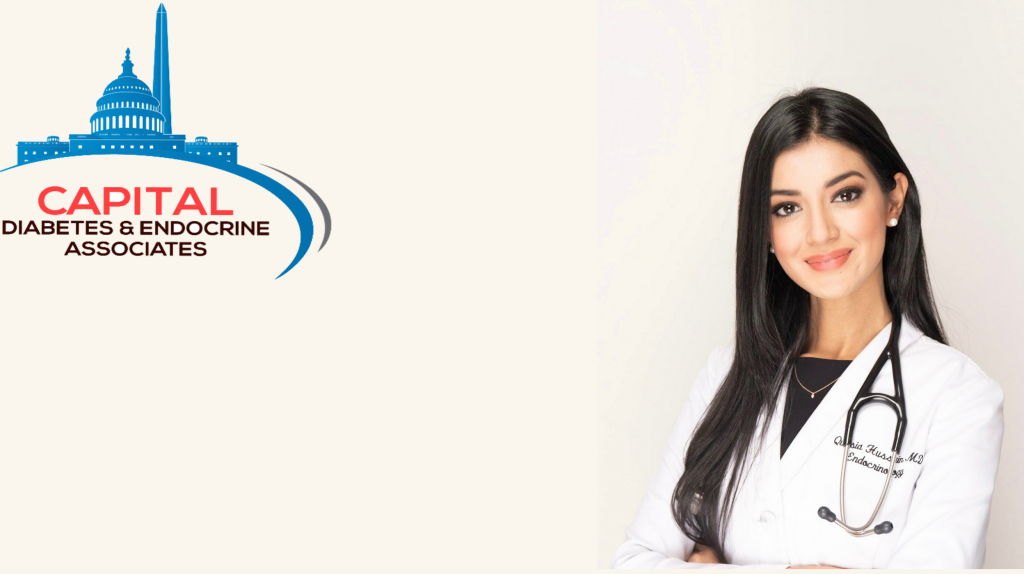 Qudsia Hussain, MD, MPH
Dr. Hussain is an Endocrinologist at Capital Diabetes and Endocrine Associates. She is board certified in Endocrinology, Diabetes and Metabolism and Internal Medicine. Dr. Hussain completed her master's degree in Public Health with a focus in Health Policy and Management and then went on to pursue her medical degree at SUNY Downstate College of Medicine in New York. She subsequently completed her fellowship in Endocrinology at New York University where she had several teaching and research opportunities.
Dr. Hussain specializes in all endocrine disorders including diabetes (type 1 and 2), thyroid and pituitary disorders, PCOS, weight management, osteoporosis, calcium disorders and reproductive health. She believes in providing comprehensive care to improve patients' quality of life. She is an active member of the Endocrine Society, American Association of Clinical Endocrinology, American Medical Association and American College of Physicians. In her spare time, she enjoys writing, travel and yoga.
Languages
English, Urdu
Board Certifications
Internal Medicine
Endocrinology, Diabetes, and Metabolism
Education and Training
Fellowship, NYU Grossman School of Medicine, Endocrinology
Residency, Stony Brook University, Internal Medicine
Medical School, SUNY Downstate College of Medicine